THE WILD TRAVELER
PROVIDES ALL-INCLUSIVE
TEEN ADVENTURES
TO AMAZING PLACES
Join us on our 2024 teen adventures to Hawaii / Kauai, Costa Rica, Greece, or Tioman Island, Malaysia. Give us a summer and we will give you an experience of a lifetime! Explore our website for details about our adventures, FAQ's, trip preparation, and so much more.
2024
WHERE DO YOU
WANT TO GO
THIS SUMMER?
Find trip details below. Want more information about our teen adventures? Click the destination and find more information on the specific trip page.
Still have questions? Give us a call in our office at or send us an email. We are available 7 days a week between 9am to 5pm pacific time. 1-866-514-0829 We're looking forward to hearing from you!

THE WILD TRAVELER'S
ADVENTURES ARE DESIGNED WITH CLOSE ATTENTION TO DETAIL, OFFERING A WELL-ROUNDED EXPERIENCE FOR OUR PARTICIPANTS.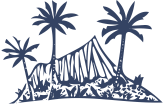 Each day provides a balance of physical activity,
education, and exploration, led by experienced, knowledgeable, and fun-loving trip leaders.
We are outdoor adventure professionals, each with
a minimum of 5 years working with teenagers throughout the world. Our trip leaders know the places we travel.
HAVE ANY QUESTIONS? GET IN TOUCH!

THE WILD TRAVELER'S
TEEN ADVENTURES
CLICK TO SEE WHERE IN THE WORLD OUR NEXT TEEN ADVENTURES WILL TAKE YOU.
TESTIMONIALS
The biggest thing i learned was how to co-exist with other people and work together."
Russell

, age 14
This trip definitely exceeded any of my expectations, although I had a different idea in my head on how it was gonna be it was way better than anything I could have imagined."
Lexey

, age 14
This trip exceeded my expectations it was much more beautiful and adventurous then I thought t would be and I LOVE that."
Sophie

, age 14
Seeing the lava flowing into the ocean is a memory I will never forget. Pictures will not help me remember it as much as my memory will."
Daniel

, age 14
I gained lifelong friends, a PADI SCUBA certification, and a new love for surfing. I had an amazing trip and wonderful time!"
Anne

, age 14
The activities were so much fun and I truly enjoyed getting the opportunity to do such amazing things!"
Talia

, age 14
I signed up for the trip just looking to spend some relaxing time in Hawaii and I got SO much more."
Bruce

, age 14
I definitely gained independence, confidence, and being able to be close with people I didn't know before."
Taegan

, age 14
Getting SCUBA certified was AMAZING! It was definitely worth every second and Jack's Diving Locker was perfect."
Charlie

, age 14
It was incredible taking my first breath underwater and it's something I will keep with me forever. It was so fun and memorable and just amazing!"
Remi

, age 14