back
Chicken sambal is a mildly spicy dish. The recipe is done in two steps:
Step 1 : The Chicken
1kg chicken;cut into pieces
1/4 teaspoon tumeric powder
1 tablespoon red chilli puree*
(refer below on method of making red chilli puree)
salt to taste
1 tablespoon lime juice
sufficient oil to deep fry
Method of preparation:
Mix tumeric powder, red chilli puree, salt and lime juice in a bowl. Add chicken pieces. Smear the mixture thoroughly on chicken. Marinate for 30 minutes. Deep fry chicken till it is brown on the outside. Set aside.
Step 2 : Sambal
2 tablespoon cooking oil
1 big onion;sliced
2 in cinnamon strip
2 cardamom
1 star anise
1 in ginger
2 small onion; grind into paste
5 cloves garlic
1 stalk curry leaves; 10 leaves
1 large tomato; sliced
1/2 tablespoon curry powder
1/2 cup water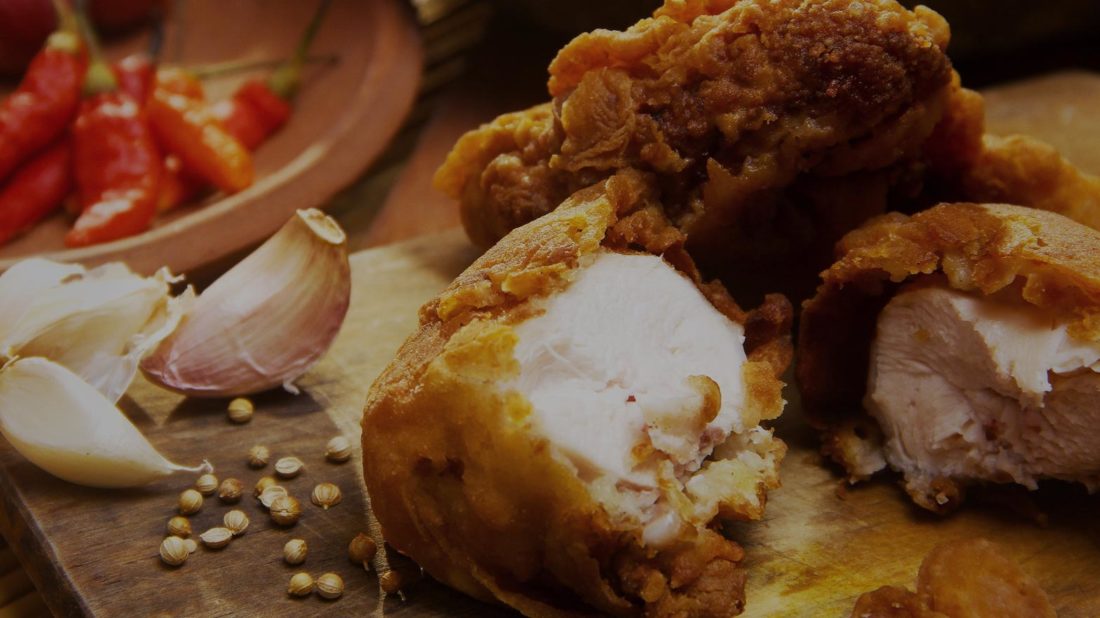 Method of preparation:
Heat oil in a wok. Add onion,cinnamon stick, cardamom and star anise. Saute till onion is golden brown. Add curry leaves and (ginger, onion, garlic) ground paste. Fry till the smell is fragrant. Add chilli puree and meat curry powder. Stir and mix well. Cook 2 to 3 minutes on medium flame. Add 1/2 cup water. Stir.Add salt and tomato. Boil for 5 minutes. Add fried chicken. Simmer till the gravy is thick. Turn off flame. The chicken sambal is ready. Serve with rice or bread.
*Preparing red chilli puree.
5 to 6 dry red chillies (remove seeds).
Tear into small pieces.
Put into a container.
Pour hot water and let it soak for 10 minutes.
2 to 3 fresh chillies (remove some seeds); cut into small pieces
5 cloves garlic
1 small onion; diced
1 cup water
Method of preparation: Drain the soaked red chillies. Put into a blender. Add fresh chillies, garlic, onion and 1 cup water. Grind into a puree.
Note : The hotness of the dish can be controlled by adjusting the number of dry red chillies